Free Whanau Hauora (Health) Day
October 25, 2022 at 10:00 AM
Preventative health checks are a great way to stay on top of your health. We understand how difficult it is for our patients to juggle their time between work, family, and their own health.
Join us as we run the "Free Whanau Hauora Day" on November 5th (Saturday) at Swanson Medical Centre from 10am to 1pm. Bring your whole family with you. We'll be in-charged of your family's health while you enjoy the free coffee and ice cream from us.
Yes! You hear it right. It is FREE!
Call us for any enquiries.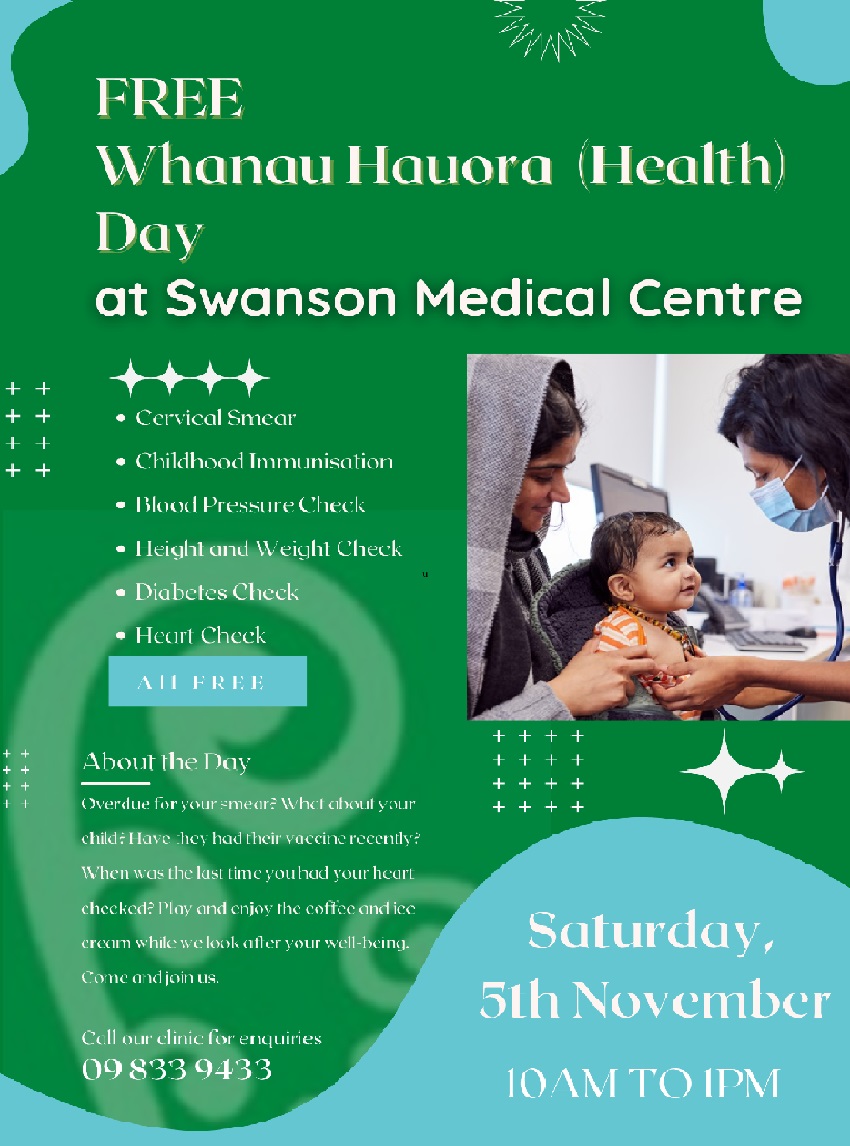 Tags: Health Check