Youth Vaccination Information
March 01, 2021 at 12:08 PM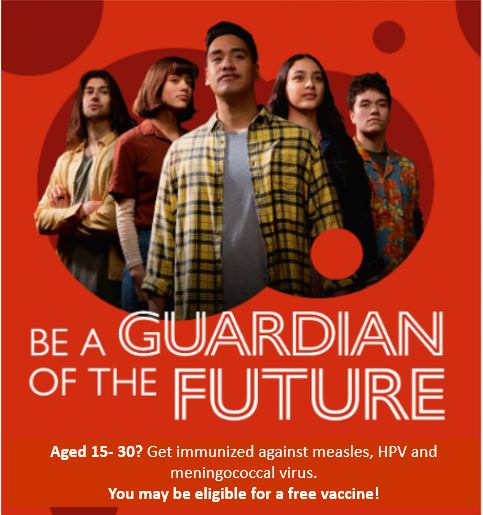 Areare mai ngā taringa e hoa mā! Kua tiakina koe?
Listen up! Are you protected?
Below is a list of important vaccinations which you may be eligible for if you are aged between 15-30 years. Just give the nurses a quick call on 098339433 and we will happily check your immunisation records to ensure you are protected.
We are still seeing patients for immunisations at ALL alert levels as this an essential service. We are happy to see patients in their vehicles to ensure appropriate physical distancing. So please do not let this stop you from coming in!
Measles, Mumps and Rubella vaccine - measles is a serious and highly contagious disease that can make you very sick. Getting immunized is the best way to protect you, your whanau and your community from catching and spreading measles. We are actively recalling adolescents and young adults from 15-30 years to ensure you are protected.
https://www.immune.org.nz/sites/default/files/resources/Written%20Resources/ProgrammeMMRKeyMsgs20200917V01Final.pdf
Gardasil 9 HPV - is a vaccine funded from the age of 9 to under 27 years. This vaccine is designed to protect men and women from HPV infection that can cause genital warts, precancerous cell changes and cancer in the throat, cervical cancer and anal, vaginal, vulval or penile cancers.
https://www.immune.org.nz/sites/default/files/resources/Written%20Resources/DiseaseHpvImac20200703V01Final.pdf
Menactra® - is funded for adolescents and young adults aged 13–25 years inclusively who are in their second, third or more years of living in a boarding school hostel or university hall of residence, military barracks or prison. It offers protection against meningococcal disease groups A, C, W and Y.
Tags: Vaccine Youth