| | | |
| --- | --- | --- |
| | Mission Statement | |
| | We see Swanson Medical Centre providing compassionate, equitable and excellent healthcare to our community. | |
| | | |
About Swanson Medical Centre
Swanson Medical Centre was set up in the late 1970's by the local pharmacist, Margaret Saunders.
Dr Mike Jenkin joined the Practice in 1984 and took over as a sole practitioner in 1987. As he became busy with obstetrics he took on an assistant for one session a week, and from there the Practice expanded to the current 3 doctors.
Dr Wiki Gillespie joined Swanson Medical Centre in 2012 and became a partner on 1 April 2013.
Dr Helen Johnston joined the Practice in 2014.
Dr Tony Moyle joined in June 2017.
We hope to be able to accomodate the growing population of Swanson and its surroundings and are looking to extend our hours and services over the next few months.
Our cottage has grown
We have a beautiful new building to provide improved services to our community.
We have car parking for 14 cars around the surgery.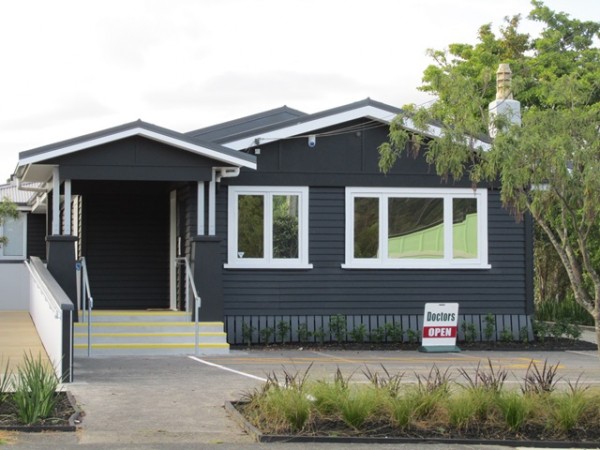 Swanson is a great community
The Swanson area is growing so we are too. Swanson is the gateway to the Waitakeres and the natural beauty that is the west coast.
We are well supported by the Swanson Pharmacy who provide excellent advice and expert care.
Swanson has convenient transport links with a local train station only 3 mins walk away from our medical centre. We are also on a regular bus link.