Dr Mike Jenkin
Mike has been the backbone of Swanson Medical Centre for over 30 years. Over that time he has cared for most of the Swanson community at some time or another. Mike now works Tuesday all day, Wednesday afternoon, Thursday mornings and Friday afternoons.
Mike grew up in West Auckland and returned to live in Swanson in 1984. He is married with 3 grown children.
He graduated MB ChB from the Otago Medical School in 1978. He went on to do Post Graduate studies at Auckland University and has Diplomas in Geriatric Medicine, Obstetrics and Gynaecolgy. He is a FRNZCGP.
Mike has enjoyed the privilege of providing an essential service for the wonderful community he lives in.
Currently not accepting new patients
Dr Wiki Gillespie
Wiki was born in Hawkes Bay (Ngati Kahungunu) and then went on to study medicine at Otago University. She realised that her passion was for General Practice while in the UK and completed her GP training in London in 2001. She returned to New Zealand in 2006 where she has been working since. Wiki is highly experienced and has a particular interest in children's and women's health, mental health and diabetes. She has upskilled in the areas of mental health and offers FACT consults to help people to get on-track with their lives. She completed post graduate diplomas in Paediatrics and Obstetrics and Gynaecology.
Wiki works all day Monday, Tuesday and Wednesday afternoons, all day Thursday and Friday mornings.
Wiki joined Swanson Medical in 2012 and became a partner in 2013.
Wiki lives in West Auckland with her two children and her husband.
The aspect of medicine that gives Wiki the most joy is the connection she makes with her patients. She enjoys the diversity of each day.
Currently not accepting new patients
Dr Helen Johnston
After living and working as a GP in West Auckland for the past eight years I know that west is best.
I am very happy to be joining the wonderful team at Swanson Medical Centre and contributing to its exciting future.
I graduated from Otago in 1995, worked in Hawkes Bay and Melbourne and trained as a GP in Dunedin and Queenstown.
I have a wonderful husband and two beautiful children and love the variety and fun that my family and General Practice bring to my life. I look forward to providing effective care and building long-lasting relationships with you all.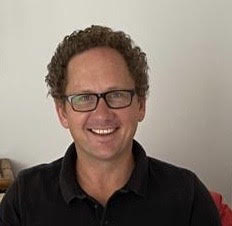 Dr Tony Moyle
Born and raised in Mt Maunganui, Tony graduated from Auckland Medical School in 2003. Since then, he has worked on the North Shore, in Dublin, Zambia and rural Australia. Primarily practicing in paediatric and emergency roles, he also gained a Diploma in Tropical Medicine. Upon returning to NZ he decided to specialise in General Practice and moved to Gisborne, with his partner Deanna, for two and a half years. In 2013 he returned to Auckland to start a family. He is a proud father of four sons who keep him on his toes. As well as being a GP, Tony worked for many years part time for Hospice West Auckland, and Hospice Tairawhiti.
In 2017 Tony joined the Swanson Medical Team, becoming a partner in 2019.
Tony is a big fan of sport and music. When he's not at work he can often be found at the beach or on the end of a circular saw pretending to be a builder, like his brother and father.
Dr Megan Jack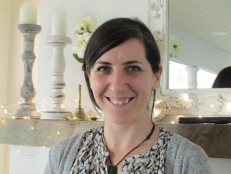 Dr Megan Jack is one of our GP registrars who started her GP journey with our clinic and is set to complete her training this year. She first studied Communications, spent her twenties travelling the world and shirking responsibility and then finally decided on a career in Medicine after reading a book called Mutants.
She is now happily growing firm roots in West Auckland with her partner and son, is a night-owl trapped in a parent's body, loves to paint and create, is drawn to anything Weird and Wonderful and thus is a little bit odd herself.
Given her general tendency to take her time in life, it will probably be awhile before she works out her area of special interest, but she at least knows her reason for working in General Practice. Nothing sums it up better than this Māori proverb:
"He aha te mea nui o te ao
He tāngata, he tāngata, he tāngata."
"What is the most important thing in the world? It is people, it is people, it is people."
Dr Vanessa Ng
Vanessa is a GP registrar who joined the team in 2019. She hope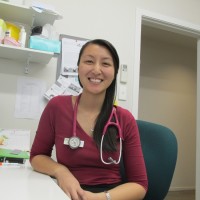 s to finish her GP training this year. Born and raised in the north of Auckland, she completed her studies at the University of Auckland. Vanessa then spent three years in the sunny Hawkes Bay before returning to Auckland and now calls West Auckland home.
She has a particular interest in women's health and has completed a Postgraduate Certificate in Women's Health with the University of Otago.
Outside of work, Vanessa enjoys baking, cycling and collecting houseplants.